After last year's bust of a summer and the disappointment that was the playoffs, Vancouver deserves a pick-me-up and

I dare you to find a city more desperate for some vitamin D.

It seems that for once Mother Nature has heard our pleas and we've been blessed with sunny skies and above seasonal temperatures for the last few days.
With the sudden warmth, Vancouverites everywhere have been shucking their boots, sweaters and pants out the door in favour of flimsier things. While I haven't fully given into the naked madness, I too have felt the urge to purge my closet of anything woolen. Shop windows are full of temptations to dress for sun, and my inbox is just as bad too as it fills gleefully up with new summer fashions. Here's a sneak peek of what the local fashion talent has to say about summer (and note that not a single pair of denim cut-offs reside here, sadly):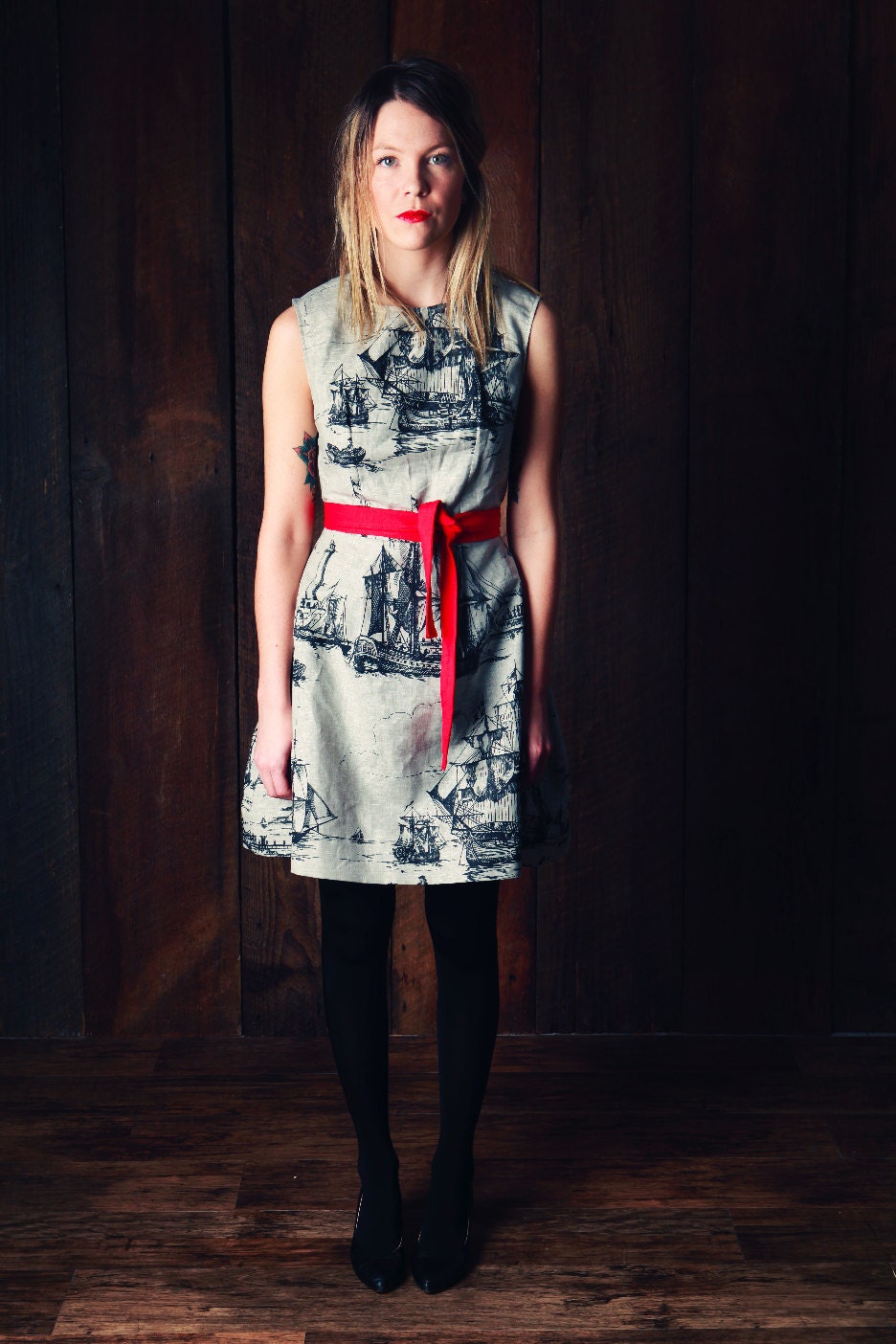 Winter was all about demure sexiness and the modesty continues with dresses that skim the knee and hug the body loosely. Sheath dresses like this by local line Little Houses are universally darling on everyone, but a fun print keeps things fresh and a brightly colored belt gives your body shape. (Cedar dress, $112).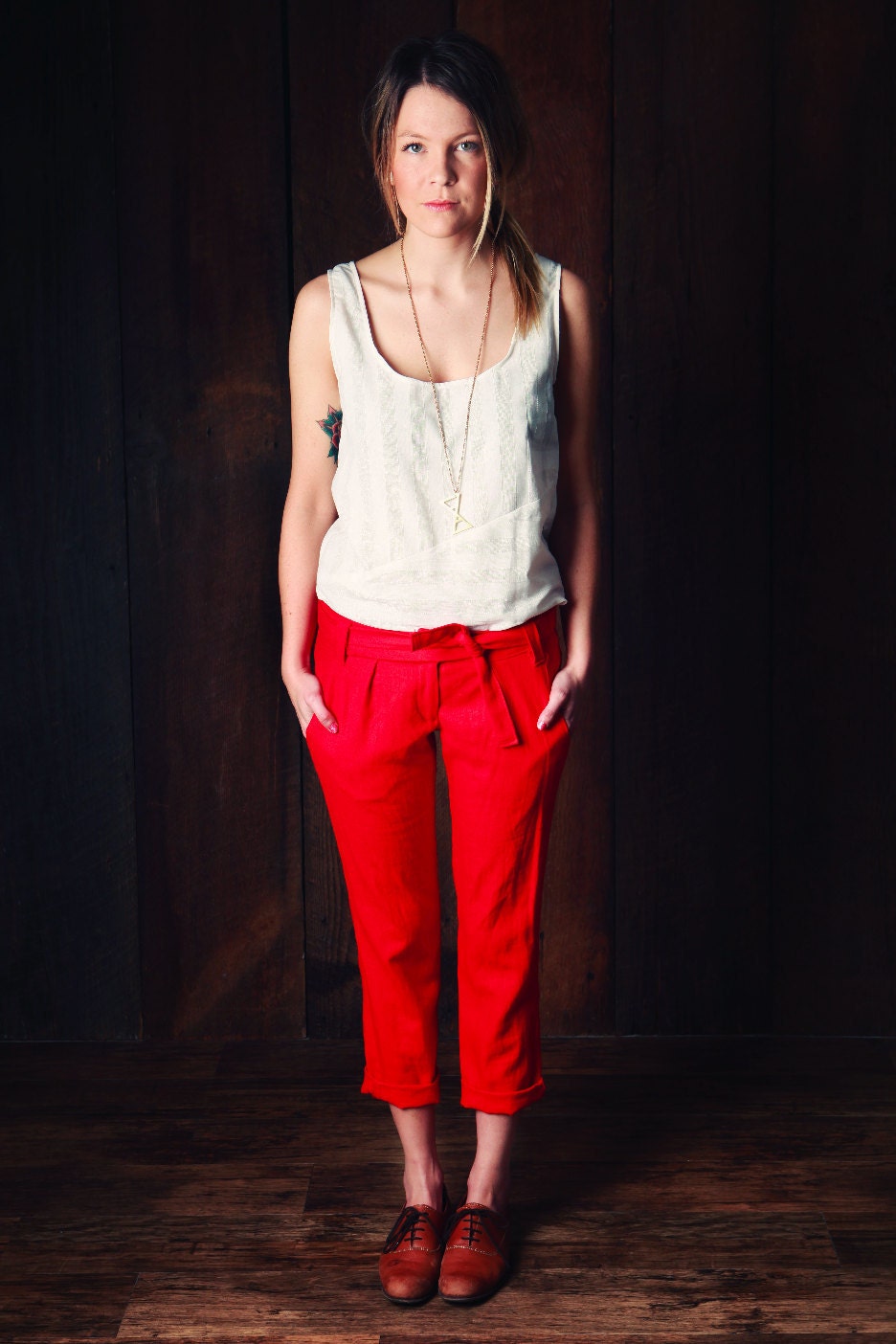 Another huge trend this season is colored bottoms. Colored denim is all kinds of fabulousness, but when it gets stinking hot out, who wants to wear thick denim jeans? These cotton/linen blend pants will keep you cool and looking cool on cafe patios all season long. (Little Houses Beech pant, $130)
Another pretty dress option is this one from Broken Doll Clothing. Made of 100% cotton and coming in 3 different shades, this casual dress features a sexy surprise with its back slit and criss-crossing straps. Wear anywhere from lazy walks on the sea wall, to lemonades on Granville Island with the BF. (Obi dress, $124)
Finally, for a piece that will transition you from evening to day, summer to fall to spring, check out this simple striped shrug. I've recently fallen in love again with this in-and-out of style item as it's such a great piece to throw over anything when you want just a hint of coverage. Stripes being one of my favourite patterns, it's a no brainer that I felt instant love for this one from Broken Doll Clothing. (Knox shrug, $89)
What trends are you hot for this summer?
Find me!
Subscribe | Twitter | Bloglovin | Pinterest | Flickr