The weather lately has been pretty depressing, and with all the dark days and nights, it can just lead you towards a rapid slide into fatty, uninspired eating. I'm definitely guilty of this already as I've been slacking off on my workout routine and opting for convenient foods, rather than healthy foods.
To get myself inspired to put more thought into my meals, I've been checking out some bento food blogs. You may be familiar with bento boxes at Japanese restaurants with their neat compartmentalized meals, but in bento food blogs, it involves the artful presentation of food into small, transportable containers. What's so interesting about bento is just how a little thought when piling in something as humble as leftovers, can really elevate a humble tupperware meal into something more. Packing your lunch this way might take more time, for sure, but it also is a healthy, more economical option for lunch.
Many bentos you'll see online, and on Instagram, feature cookie-cutter vegetables and rice balls made to resemble Sanrio characters, but today I want to focus on bentos that are more realistic for the "lazy" cooks. Here are a few inspirations I found online for simple looking bento arrangements:
Elevate a simple sandwich by taking advantage of its colorful layers of meat, cheese and veggie by slicking in half and exposing its side. Throw in some color contrasting vegetables and you'll have a nice snack as well!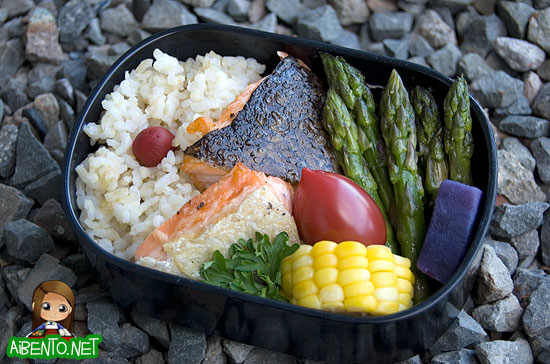 Color and texture seem to be big factors in creating great bento. Varied colors of vegetables look great, while also providing the best variety of nutrients too! Cutting everything into interesting shapes and angles also helps increase the visual appeal while helping to pack in more food.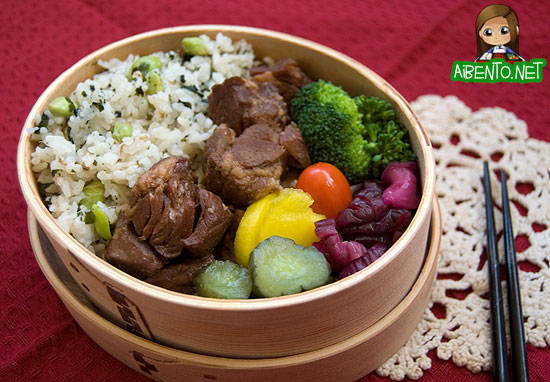 Most people won't want to have to go buy special lacquer boxes with individual compartments for their bentos, but you really don't need to. Simple arrange your food into sections and ensure contrasting colors are adjacent. Another tip, pickled items like radishes, carrots, and pickles add a tasty crunch and fun color, as seen in the example above.
I haven't tried doing any of these myself, but they seem rather simple and just require you to remember to arrange your food items in a more thoughtful manner, rather than just slapping it all in like I know I usually do!
Are you intrigued to try bento?
All images courtesy of Adventures in Bento making